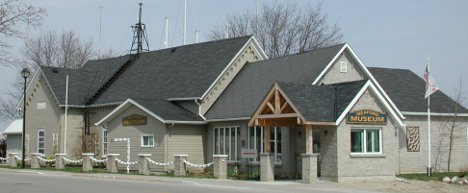 The Meaford Museum has announced a new partnership with Barbetta Orchards to offer the sale of pre-packaged dried apple slices to museum patrons.
"As a proud member of the Apple Pie Trail, the Museum is excited to be able to offer this scrumptious snack to our guests, as they visit our Apple Trail Exhibit and learn about the rich apple orchard history in our community," said the museum of the new initiative. "Barbetta Orchards has been growing apples in Meaford since the mid 1930's and the Meaford Museum is thrilled to be able to support the efforts of a local business. Barbetta Orchards Ltd. dried apple slices are a signature offering of the Meaford Farmers' Market as part of the Apple Pie Trail."
"It's very exciting to see more and more partnerships form that support local agriculture and attract more visitors to explore and experience Meaford," said Patti Kendall, Manager of Marketing & Events for the Blue Mountain Village Association.
The Apple Pie Trail is an award winning tourism trail spanning from Collingwood, through the Blue Mountains to Meaford that includes 37 stops in a mix of museums, restaurants, cafes, farmers' markets, orchards, retailers, and artist studios.
For more information about the new partnership or to see what else the Meaford Museum is offering this summer you can follow them on Facebook, visit them online at www.meaford.ca , call 519-538-5974, or visit the Museum and try the dried apple slices for yourself!
For additional information on the Apple Pie Trail as well as the list of Trail Stops and adventure packages, visit www.applepietrail.ca .