Details

Published: Friday, 25 July 2014 11:27
Written by Staff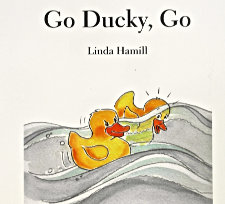 Linda Hamill is a local children's author for ages 3 -11. She lives, and writes, just outside Meaford in Griersville.
The locale of each of her stories is Meaford events. 'Scarecrow Invasion' is for older children, and happens during a Meaford Scarecrow Invasion. 'My Strong, Sturdy Scarecrows' is for younger children and occurs during the building of scarecrows for Meaford Scarecrow Invasion. 'Go Ducky, Go' takes place during Meaford's Great Duck Race. Linda also has a colouring and activity book available based on the scarecrow theme.