Details

Published: Friday, 17 April 2015 10:43
Written by By Judith Glover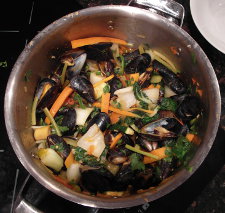 My Dad used to tell me that when he was a young child (this would be about 1912-1917), they were able to purchase mussels from the local butcher. The mussels came in a very large barrel and would only be available for a short time. He did not like mussels, as I am sure my grandmother would only steam them and serve with a little butter – not exactly what a young child would like.