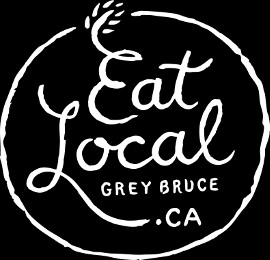 Local not-for-profit food cooperative Eat Local Grey Bruce is hosting their first-ever contest: the Eat Local Grey Bruce Seasonal Cooking Challenge! The contest is set to start on February 1st and will last six weeks.
"Eat Local believes that this cooking challenge will be a lot of fun, and will be a great way to highlight seasonal cooking as a worthy art," said the organization.
The premise of the contest is simple – cook a tasty dish using three seasonal ingredients predetermined by Eat Local staff, take a picture of the final product, and post the picture on social media. The person who creates the recipe with the most shares and likes will win an exclusive cooking lesson with Rheanna Kish, co-author of Come to Our Table (the South Georgian Bay community cookbook) and former recipe developer for Canadian Living magazine's test kitchen. The lesson will be held at The Milk Maid Fine Cheese & Gourmet Food in Owen Sound. Grey County is a sponsor of this initiative promoting local food producers.
Eat Local invites everyone in the Grey Bruce community to participate in this challenge. And in doing so, learn to see ingredient limitations as opportunities for creative culinary expression. After all, it is easy to cook with globally available foods and prime cuts. Culinary culture, however, is the art of dealing with limitations, shortages, and restrictions.
Along with their first-ever venture into hosting the Seasonal Cooking Challenge, Eat Local Grey Bruce is also taking on a new software this year. Customers can easily filter products (e.g. only "certified organic" products are shown) and address several limitations we previously experienced.
Like Eat Local Grey Bruce on Facebook to get the most up-to-date information on the Seasonal Cooking Challenge.
For more information visit: www.eatlocalgreybruce.ca