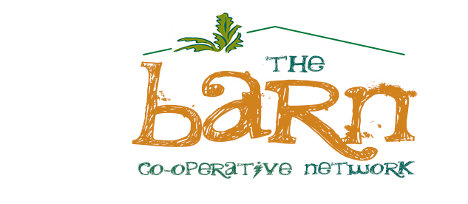 The Barn Co-operative Network, an initiative that hopes to turn the restored barn on Highway 26 that currently houses The Market into what organizers are calling a 'Health Hub', is progressing and has achieved a major milestone: it is now incorporated.
The revamped facility will still include the sale of local and organic food products – at a discount for co-op members – but the facility will also feature education programming, a cafe, space for yoga and hot yoga, and even an art gallery.
"The Barn Co-op's mission is to create a sustainable, vibrant, and inclusive centre for health. Some of what will be offered through The Barn Co-op includes: yoga and other classes in the wellness therapy room, shared workspace, workshops, children's activities, social events, holistic practitioner services, arts and crafts of local artisans and craftspeople, and organic, local, and wild foods through the market. There will also be on-site gardens for learning and nourishment, as well as an art gallery and coffee bar. The Barn Co-op will strive to be open and accessible to everyone – moving forward, our communities will thrive more with more inclusivity," say organizers of the co-op.
Organizers recently launched a membership and investment campaign to raise funds for the proposed health hub. To become a member of The Barn Co-operative Network will cost $40 per year. Members will receive a five percent discount off their shopping, and members will also be offered special rates on bulk items, events, and workshops, and there will be opportunities for 'work trade hours'.
In addition to members, investors are also being sought for the project. Investment shares are being offered at $1,000/share. This money is a loan to the co-operative that will help secure the building and expand and grow the other businesses. Investors will receive 10 percent shopping discounts and a 5 percent dividend at the end of the year.
There are also plans for a Kickstarter crowdfunding campaign to be launched in the near future.
Those interested in becoming a member of the co-op, or those seeking additional information, can contact Candice Newmaster at info@thebarncoop.ca