Details

Published: Wednesday, 16 October 2019 09:12
Written by Helen Solmes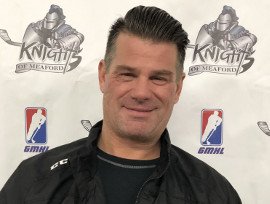 Knights of Meaford head coach Todd Elik has his work cut out for him, but sees no obstacles getting the team ready for the 2019-20 season. "Twenty-five of the 29 players are new. The average age is 17 1/2 - 18 years, when Tier II players are typically 19-21 years old," he said.