Details

Published: Wednesday, 24 December 2014 08:13
Written by Staff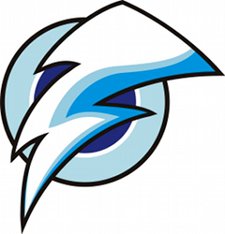 The Girl's Georgian Shores Lightning Scenic Caves bantam hockey team lost a close game to the TCDMHA Rebels from Chatsworth at the Meaford Arena on Friday, December 19.
The first period was a game played primarily between the blue lines. Both teams defense protected their respective goaltenders blocking shots and breaking up plays. The Lightning's tough defense foursome of Devyn Cochrane of Collingwood, Millie Hannan of Craigleith, Joren Wilcox of Thornbury and Jayli Brown of Meaford limited the Rebels to only three shots in the first period.