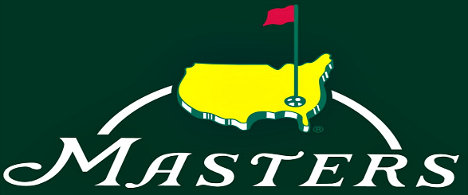 Winter, March Break and Easter are finally behind us. It is time to look forward to warmer weather, green grass and my favourite golf tournament of the season, the Masters in Augusta, Georgia.
The Masters is the first major tournament of the 2015 season which is steeped in tradition, anticipation and excitement. It features the top players in the world all competing for the coveted green jacket. Only 99 players are invited to play in Augusta, the smallest of all fields in professional golf.
The Masters is the only one of the four majors of the year that is played every year on the same course. The Masters champion is automatically invited to play in the U.S Open, the Open (British) Championship and the PGA Championship. Every Masters champion also earn a lifetime invitation to play in the Masters every spring.
Jack Nicklaus holds the record for the most Masters victories winning the tournament 6 times. Nicklaus, Nick Faldo and Tiger Woods all share the record for the most consecutive victories at Augusta with two. Nicklaus was the oldest player to win the Masters in 1986 at the age of 46, while Tiger was the youngest in 1997 at the age of 21.
Bubba Watson, a two time champion at Augusta will be back to defend his title from last year. He first won the Masters in dramatic fashion with his famous sweeping hook shot through the trees in 2012 on the second hole of a playoff to defeat Louis Oosthuizen.
Drama and excitement are always to be expected at the Masters. My favourite Masters was in 2010 when Phil Mickelson won his third Masters, affectionately known as his "win for the family". After making back to back eagles on 13 and 14, he narrowly missed making a third consecutive eagle on 15 which would have been a Masters record. In his final round on Sunday he made the shot of his life on the 13th hole. After his tee shot landed in the trees, he faced a second shot that had to be hit around the trunk of a large pine tree. He hit the shot to within four feet of the pin. He made the putt and went on to win his 3rd green jacket, and was affectionately greeted by his wife Amy and kids on the 18th green.
The top three favourites to win this year's Masters are Rory McIlroy, Jordan Speith and Bubba Watson. There are many very talented players chasing them that also want to win their first green jacket. The player that wins will need to be long and accurate off the tee and will need to be able to negotiate the many slopes on both the fairways and around the greens. Their short game skills will also need to be at their best if they wish to be crowned Masters champion on Sunday!
Cameron Burechails is the Head Golf Professional at the Meaford Golf Club. You can contact Cameron at: (705) 441-0865 baygolfacademy@bell.net