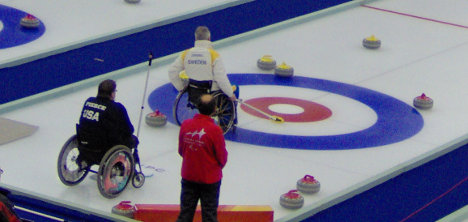 On Saturday, March 14th a very rare event will be coming to Meaford Curling Club, when they host a wheelchair curling bonspiel sponsored by the Ontario Curling Association.
For those who have never seen wheelchair curling, and even for those who have, this promises to be an interesting day worth watching, so if you can spare some time to show your support, please feel welcome to come out.
There will be contests in both the morning and the afternoon. The bar will be open from 11:00 am, and there will also be a 50/50 draw in support of our own Meaford Hospital Foundation.