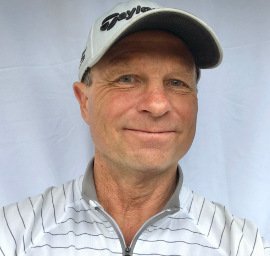 This season is going to be one of change for golfers around the world.
In 2019 the season started late due to the heavy rains we experienced in the spring. This year another delay is expected and it's not because of the weather.
The current world health crisis has put everyone's life on hold. Sports that we all enjoy such as baseball, hockey, basketball, football, tennis and golf have all been put on the back burner.
I am confident that golfers will soon be back out on our local courses but they all need to be prepared for some major changes in the game of golf.
This season we all should expect the following measures to be in place to protect us all from future health threats.
1. Stricter regulations on play. Every club will introduce different measures to ensure the safety of their golfers.
2. New sanitation procedures for on and off the golf course.
3. Restricted use of power carts. Walking will be encouraged to promote both fitness and health safety.
4. Larger gaps between tee off times.
5. Reduced food and beverage service. 'Less is more' will be the new norm. Take-out food and beverages will allow golfers an opportunity to still enjoy a meal out.
6. Restrictions on clubhouse use. Some indoor facilities may be closed, however outdoor patios will be promoted.
7. Fewer golf tournaments.
8. Raised cup holes on some greens.
9. Less cash and more debit and credit transactions.
10. Less social gathering after a round of golf.
11. New inventions will be introduced to the game to help make it safer.
12. Fewer hugs and handshakes on the 18th green.
I know these changes will be hard to accept initially, however they will be necessary to ensure everyone's health safety moving forward. So everyone, be patient, be understanding and do follow these new measures so we can all enjoy the game this season.
Next Week: Preparing Yourself for Golf, Part 2 - Getting in Shape
Cameron Burechails (Teaching Professional), The Georgian Bay Golf Academy, baygolfacademy@bell.net, or www.baygolfacademy.com.