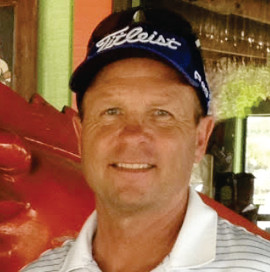 Every sport has a season and it is important to review how you performed when the season ends. Thanksgiving weekend is generally when most people in Canada put away their clubs, so it should be at this time when you should start thinking about next year.
When reviewing your season it is important that you ask yourself some important questions.
First, were you able to play on a regular basis? Work, family, weather, and other activities sometimes conflict with our regular playing routine.
If you play golf competitively, were you able to post the kind of scores you hoped for back in May?
Also ask yourself, were you able to practise and work on your game on a regular basis this summer?
If you were having problems with your game, did you take any lessons to help you improve both your confidence and scoring?
If you played this summer with any physical injuries, was there anything you could have done to help deal with your physical issues?
If you set some personal goals for your golf game, and then determine if you fell short of them, then ask yourself why.
Once you have answered most of these questions, then you can start to prepare for next season, which is only six months away.
In 2020, start with some specific goals. Do what it takes to achieve your own personal goals for the upcoming season.
If it involves playing on a more regular basis then purchase a golf membership or join a league that forces you to play on a regular basis.
If there were specific shots that you were not able to consistently make, did you take some instruction to help you improve? If not, then put some lessons on your list for 2020.
To ensure that you are physically at your best before next season, address any physical issues with your physician. Injuries need to be treated so that they do not prevent you from performing at your best. The off season is the best time to become stronger and fitter to play golf.
You might even want to plan a spring golf holiday that will give you an opportunity to prepare for the upcoming season.
Finally, if you have been having some issues with some of your equipment, it might be time to purchase some new clubs.
A new driver, some new irons, a wedge or even a new putter might be just the answer to turning your game around just in time for next season.
Next Week: A Time for Thanks
Cameron Burechails (Teaching Professional), The Georgian Bay Golf Academy at Meaford Golf Club, 705-441-0865, baygolfacademy@bell.net, or www.baygolfacademy.com.