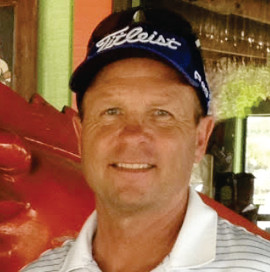 It has been a frustrating spring for many golfers. The cool wet weather has delayed the beginning of the season and kept many of us off the golf course.
The best way to prepare for the start of the season is to spend time at the practice range. Here you can work on all aspects of your game so that you are game ready for your first few rounds of the season.
Unfortunately most Canadians do not follow this preseason routine and simply head out as soon as 'the pins are in'.
There are three aspects of your game that you need to focus on every spring. The first is working on your iron play and ensuring that you are making good, clean contact on the ball. When at the range look at your set up position, work at increasing your flexibility and range of motion and focus on achieving good contact with the ball through impact. You want your ball flight to be at your target with a shallow divot in front of the ball after impact.
The next aspect is to practise your short game. You lose your sense of feel and confidence after being off for six months, so head to the practice area and work on your chipping, wedge play, and putting. This part of your game is critical to achieving lower scores, so get in the habit of practising your short game on a regular basis.
Finally, after a few sessions at the range, gradually start to introduce the longer clubs, woods, hybrids, and your driver. Players who don't prepare properly at the beginning of the season usually end up spraying golf balls in all directions when they play their first few rounds of the season. Remember that patience and practise leads to better performance in golf!
A good pre-swing routine is essential to a good golf game. So remember to use it prior to all of your shots this season. It gives you an opportunity to get both physically and mentally ready for every shot you make!
Next Week : The 7 Deadly Sins in Golf
Cameron Burechails (Teaching Professional), The Georgian Bay Golf Academy at Meaford Golf Club, 705-441-0865, baygolfacademy@bell.net, or www.baygolfacademy.com.