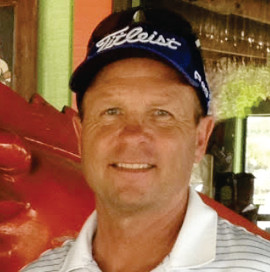 I first started playing the game of golf when I was around the age of 6. I took up the game because it was a great opportunity for me to be outside, get some exercise, and play with my friends.
I never really realized until later in life just how much numbers influenced and were a part of the game.
Golf has as many highs as it has lows, both emotionally and figuratively. When you hit a golf ball you want your distances to be as large as possible, but when you score your round you want your numbers to be as low as possible.
Every club in your bag has a number. Each numbered club should produce a shot of a specific distance. Great players can make club selections that match their distances on the golf course.
Golf courses are measured in terms of yards and distances vary based on the tees that you play. Every golf course has a variety of par 3, par 4, and par 5 holes, and all holes have numbered markers that tell you how far you are from the green. Blue, white, and red markers indicate that you are either 200, 150, or 100 yards from the centre of the green.
GPS technology has made it easier to not only determine your distances but also track your fitness levels.
A round of golf is influenced again by some other numbers. What time you tee off and how long the round should take are all about numbers and time.
Golfers are influenced again by temperatures that have an effect on when you might play and what you might wear. Golfers will usually not play if the weather is too cold or even too hot and humid.
Handicap systems are also based on numbers that are designed to allow players of different skill levels to compete together.
Even stray shots in golf call for an exclamation, "fore"!
Next Week: Celebrating Mother's Day
Cameron Burechails (Teaching Professional), The Georgian Bay Golf Academy at Meaford Golf Club, 705-441-0865, baygolfacademy@bell.net, or www.baygolfacademy.com.