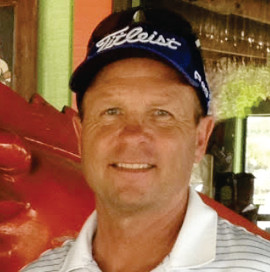 The game of golf can be challenging and understanding the rules can sometimes be even more difficult.
In 2019, the Official Rules of Golf were updated so that the game is easier to play. The new rules apply to both professional and amateur golfers.
The R&A, USGA, and Golf Canada have all worked together to modernize the game of golf. Their goal is to make the rules easier to understand, make the game more fun, and to speed up the pace of play.
This week, I am going to highlight the top ten rule changes that will affect most golfers this season.
Searching for a lost ball: the new rule allows a player three minutes vs five to look for a lost ball.

New Flag-stick Rule: the flag-stick may be left in when your ball is on the green. No penalty if your ball hits the flag-stick before it enters the hole.

Lost & Out of Bounds golf balls: rather than going back to the tee and teeing off with a two-stroke penalty, the player can now drop a ball at the point of entry to the penalty area with a two-stroke penalty.

If a golf ball is embedded on the fairway or rough it can be removed and placed with no penalty.

Loose impediments can be removed from beside your golf ball without a penalty.

Golfers can repair all damage on the green including spike marks and animal damage.

The new rule for dropping your ball from a penalty area calls for the drop to be made from knee height, vs the previous rule of shoulder height.

If you accidentally move your ball during a practise swing or before a shot, there is no penalty. Simply place the ball in its original position and continue play.

The term penalty area has replaced the old term of hazard.

You can now ground your club in a penalty area, other than a bunker, with no penalty stroke.
For a complete guide to the new rules, consult the Player's Edition of the Rules of Golf which is available in all Pro Shops and online.
Next Week: How to Prepare for Your Upcoming Season.
Cameron Burechails (Teaching Professional), The Georgian Bay Golf Academy at Meaford Golf Club, 705-441-0865, baygolfacademy@bell.net, or www.baygolfacademy.com.