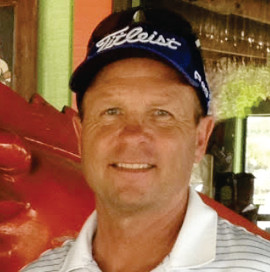 All sports have three things in common. To perform well you need to be healthy, fit, and prepared before you hit the 'playing field'.
Golf is a simple, and yet complex, sport that requires an understanding of basic fundamentals. There are four swing basics that I focus on when I teach the game. They include alignment, balance, flexibility, and swinging tension free.
The moment of truth in golf is impact. When your club face strikes the ball it needs to be perfectly square to the target. To achieve this you need to grip the club correctly and square your club up at address. Your body should be aligned correctly at the beginning of each swing. If you wish to hit the target, make sure you are aimed at it.
Great swings have great balance. To achieve a balanced swing, focus on your feet, spine angle, and your head. The only connection your body has to the ground is through your feet. To maintain your balance keep the weight on the insides of your feet and through the laces of your shoes. To achieve the correct spine angle, push your tailbone out so that your arms can hang naturally down and always position your head behind the ball. Keep your head down for every shot and focus your eyes on the ground, where the ball 'used to be'!
Every muscle in your body is needed to create power. Your back, shoulder, and abdominal muscles need to stretch as your body coils. The muscles in your hips and legs also need to stretch as you uncoil on your downswing. Stretching and swing drills will help to improve your muscular flexibility.
A tension free golf swing requires relaxed muscles and a relaxed mind. Grip the club softly and just let your arms swing. Exhale before you swing and always smile before every shot! Enjoy every shot and every round this season.
Work on these basic moves this season and you should start to see some major improvements in your game!
Next Week: Golf Etiquette Tips
Cameron Burechails (Teaching Professional), The Georgian Bay Golf Academy at Meaford Golf Club (705)441-0865, baygolfacademy@bell.net or www.baygolfacademy.com.