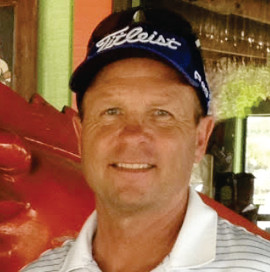 Every spring, I like to get a bit of a jump on the golf season by heading south for a couple of weeks of spring training. It gives me a chance to work on my game, play a few rounds and spend some quality time with my family.
This year I returned to one of my favourite golf destinations, Orlando, Florida. There are many great golf courses to choose from in the Orlando area as well as many attractions and fine restaurants.
The best times to travel to Florida are during the shoulder seasons when the weather is good and the rates on golf are even better. The economy south of the border has definitely had an effect on green fees and golf packages in Florida. Most courses have reduced their rates significantly in an attempt to attract golfers. Special rates are even offered during different times of the day and green fees can also be significantly reduced by purchasing holiday golf packages.
My personal spring training plan consists of three elements: fitness, practise, and play. Every morning starts with a brief workout in the fitness centre, followed by a swim in the pool. This gives me a chance to work on improving both my fitness and cardiovascular level.
Practise is very important both before the season and before a round of golf. The key is to establish a routine that allows you time to work on all aspects of your game as well as to allow you time to play. I will probably play every other day as this will give me time to rest between rounds as well as a chance to reflect on and work on specific parts of my game. It is important not to overdo it at the beginning of the season as you need to gradually get your body ready for the rigors of a busy golf season.
My practise sessions at the range consist of working on my short game, my full swing, and taking some lessons to review my progress. I enjoy working with other instructors as it gives me an opportunity to share knowledge as well as compare teaching techniques. The objective perspective also helps me to pinpoint flaws in my swing that need to be corrected.
The first round of golf that I played was at the Remington Golf Club just outside of Kissimmee. The one thing that I focused on during this round was to select a target for every shot and to work on hitting that target. Many players focus too much on their score during their early rounds of the season and end up taking the 'enjoyment factor' out of their round. Realize that most golfers will make more bad shots than good shots, and that to play good golf you need to be patient, especially early in the season.
I like to make notes after each round, so that I have specific things to work on at the practise range. Practise time is valuable time, so don't waste your time hitting shots at the range that you can hit well on the golf course. Keep track of the following numbers during your first few rounds of golf. Fairways hit, greens hit in regulation, and putts per round will give you a pretty good indication as to your strengths and weaknesses.
Remember that the best place to work on improving your game is the practise range. Here you can work on the mechanics of your swing and experiment with small changes that will lead to big improvements in your game.
Next Week: 'Thinking of Swinging'
Cameron Burechails (Teaching Professional), The Georgian Bay Golf Academy at Meaford Golf Club (705)441-0865, baygolfacademy@bell.net or www.baygolfacademy.com.