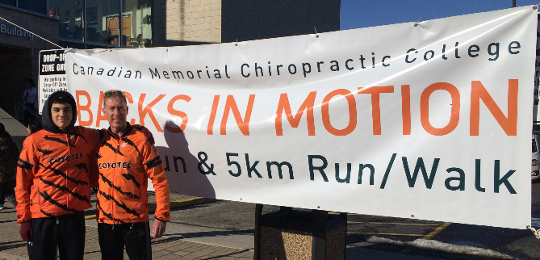 On Sunday, April 22, the Canadian Memorial Chiropractic College hosted their 35th annual 'Backs in Motion' 10km run and 5km Run/Walk.
Grade 9 student Ethan Peatland took third place overall in the 5km race, with a personal best time of 16:56. Coyotes Track Club head coach Kevin Hooper took top spot in the 50-59 age group with his 5km time of 20:43.
The Meaford Coyotes Track Club have begun their Spring training program with competitions beginning in mid May. For more information about the Team, check out their website at www.meafordcoyotes.com.