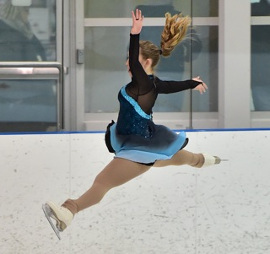 Fifteen year old Meaford youth Emma Fulford and her coach Vanessa Hensel travelled to Kingston on the weekend of March 16-18, after qualifying in the Star 10 Freeskate category for Skate Ontario Championships.
Fulford had significant support from her club members, friends, and family.
The dedicated skater out of the Meaford Skating Club qualifed for the second year in a row at the Provincial level. She placed 11th against 18 competitive skaters at this year's Ontario Championships.