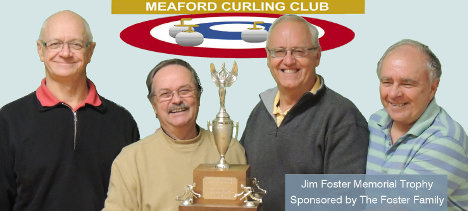 December 3 saw the first annual Foster Memorial Bonspiel played at the Meaford Curling Club. This was a senior men's event as the late Jim Foster was very involved in senior men's curling.
Curling clubs from far and wide participated in this highly competitive but enjoyable game, but the final champions were the Hamilton team from Port Elgin, consisting of Mike Dory, Frank Gowman, Allan McKeag with Doug Hamilton as skip.
"We are grateful to the Foster family for initiating and sponsoring this great event, and look forward to many more in the future," said club organizers.