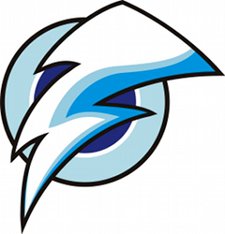 The Georgian Shores Lightning Scenic Caves girl's bantam hockey team hosted the TCDMHA Rebels from the Chatsworth area on Friday, November 14 at the Meaford Arena.
The teams were very evenly matched with no score after two periods. Each team's defence broke up many offence plays with notable defensive Lightning plays by Devyn Cochrane, Millie Hannan, Jayli Brown, and Joren Wilcox.
Meagan Swanson fought off many shots, making spectacular saves. On several of those shots she was completely screened and she still denied the Rebels. Early in the third period, the Rebels had a weak shot that was re-directed off a player past Swanson making the score 1-0. The Lightning fought hard to tie up the game with many shots, but could not score. The Lightning pulled the goalie adding the extra player in the last minute, but the Rebels scored on the empty net to win 2-0.
So far this season, all the Lightning games have been very close and competitive, and while they have yet to find themselves in the win columns, their first four games have ended with two ties, and two losses.