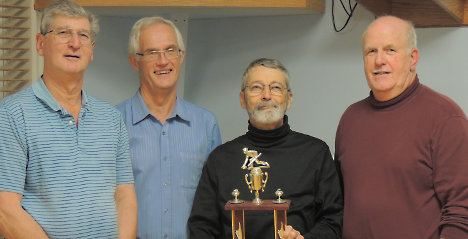 The first major men's curling took place this month, the men's invitational, sponsored by Cliff Richardson Boats Ltd. The event boasted a full slate of curlers from many clubs and the event was hotly contested, however in the end the Barrie Curling Club won the day quite handily.
The Barrie team was skipped by Bruce Barber, the vice was Larry Dare, second was John Ritchie and George Watson was lead.
Allenford Curling Club were runners-up with Don Zimmer at lead, Bill Duthler at second, Frank Lamont as vice and Alf Roth was the skip.
"As always, our kitchen staff put on a great lunch, and many thanks got to them. Here's to next year," said organizers.