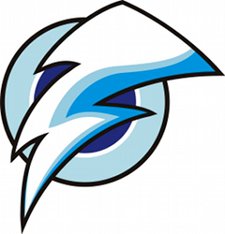 With the 2014/15 hockey season under way, the Georgian Shores Lightning Bantam team hit the road on October 17 and 18 for their first two games of the season.
On Friday evening, the team travelled to Wasaga Beach to play against the Wasaga Stars. The Lightning skated away with a 8-2 win, with everyone on the team earning either a goal or an assist.
On Saturday, the team went on to Penetanguishene to meet up against the Penetang Flames. The Lightning came away with another big win of 7-2 again with the all players making it on the score sheet.
The roster for this years team is;
#29 Goalie Jack Vickers
#12 Cole Anderson
#5 Mason Foster
#7 Hudson Fleming
#17 Cameron Keily
#15 Griffyn Nixon
#10 Tristan Phillip
#16 Connor Tarr
#4 Cam Toth and
#11 Matt Vallins
"A special thank you to our sponsor this year, The Kiwanis Club of Meaford," said team organizers.