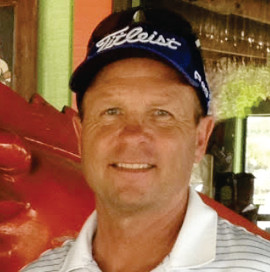 Most sports involve competing team against team for a trophy or a cup. Hockey has the Stanley Cup, football has the Grey Cup, and soccer has the FIFA World Cup.
In 2007, the PGA Tour entered into a new era with a season-long points competition known as the FedEx Cup.
Players accumulate points during the regular PGA season, beginning with the Mercedes-Benz Championship and concluding with the Wyndham Championship in August.
The top 125 players in the regular season point standings qualify for the FedEx Cup playoffs, which consists of four events. The Barclays, the Deutsche Bank Championship, the BMW Championship, and finally the Tour Championship, which is scheduled for the East Lake Golf Club in Atlanta on September 22-25.
The top 125 players in the points standings qualify for the Barclays. The field of players is reduced to 100 competitors for the Deutsche Bank, 70 players for the BMW championship, and finally to 30 competitors for the Tour Championship.
The FedEx Cup trophy and a $10 million bonus is awarded to the player with the most points after the four playoff events. Tiger Woods finished first in the 2007 regular season standings and took home the first ever FedEx Cup by winning two of the four playoff tournaments.
Jordan Speith is the reigning 2015 Fed Ex Cup champion, and this year looks like a horse race with a number of talented tour players competing for the cup.
After the BMW championships, Dustin Johnson leads the race for the FedEx Cup with 5,189 points. He is followed by Patrick Reed with 4,203 points, Adam Scott with 3,479 points, Jason Day with 3,409 points, and Paul Casey with 3,252 points.
A number of the FedEx Cup events in the past four years have gone to a playoff. Golf, like hockey, baseball and football, counts on drama to help sell 'the game'. Playoffs in sports help to bolster fan support as well as generate millions in advertising dollars for the players and their sponsors. The PGA Tour has billed the FedEx Cup as the 'Super Bowl' of golf. They even have scheduled a one-week break before the Tour Championship to ensure that the top players in the world are healthy and ready for the final event of the year.
Sudden death playoffs are both exciting as well as nail-biting for both the players and their audience. I for one, hope that the Tour Championship goes right down to the wire and that one single great shot rather than a single mistake will determine the 2016 champion.
Next Week: 2016 Ryder Cup Preview
Cameron Burechails (Teaching Professional), The Georgian Bay Golf Academy at Meaford Golf Club (705)441-0865 baygolfacademy@bell.net or www.meafordgolf.com