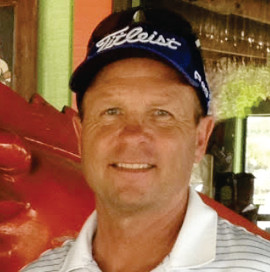 The 2016 Summer Olympic games are finally here. There will be over 10,000 athletes from over 200 countries competing in over 34 different sports for gold, silver and bronze medals.
The games begin on Friday, August 5 with the Opening Ceremonies and will conclude on August 21.
It has been 112 years since golf was last played in the Olympic summer games. George Seymour Lyon, a Canadian, was the last golfer to win a gold medal in the Olympic Games. This would mean that Canada is the defending champion in golf going into the 2016 games in Rio. This will be the first Olympic Games in history to feature women competing for Olympic golf gold.
There will be 60 men and 60 women in both fields for the games. Each nation can send a maximum of 4 players to compete if those players are ranked in the top 15 players in the world golf rankings. Once past the top 15 rankings, a nation can send a maximum of 2 players to represent their country.
These summer Olympic Games have been marred by controversy, even before the games have begun. Fears of the Zika virus, security concerns over policing and potential terrorism, shoddy construction, and pollution have caused many athletes to pull out of the Games. One can only hope that these issues are dealt with by the Olympic organizing committee and that the games will go off 'without a hitch'!
The men's golf begins on Thursday, August 11 and concludes on Sunday, August 14. The 72 hole stroke play completion will see most of the top players in the world competing for a gold, silver or bronze medal. Unlike a regular tour event, there is no prize money up for grabs. Just the honor and pride of having won an Olympic medal is what will drive these athletes. Canada will be sending Graham Deleat and David Hearn to compete in the men's competition, while the United States will be represented by Bubba Watson, Rickie Fowler, Patrick Reed, and Matt Kuchar.
The Women's golf begins on Wednesday, August 17 and concludes on Saturday, August 20. Again, most of the top female golfers in the world will be competing. Canada will be sending Brooke Henderson, who is currently ranked number 2 in the world, to represent Canada, and Alena Sharpe. The Americans will be sending Lexi Thompson, Stacey Lewis, and Gerina Pillar to compete.
It has been a great year for golf in 2016. There have been some great new champions on both the PGA and LPGA tours. Add to this the Olympic Games and the Ryder Cup (September 30 – October 2) at Hazeltine in Chaska, Minnesota, and golf simply does not get any better than this.
So sit back, find the remote and enjoy everything that is the Olympics. This year's Games will be fun to watch and hopefully our men and women golfers will do us all proud!
Next Week: Time - A Golfers Worst Enemy
Cameron Burechails (Teaching Professional), The Georgian Bay Golf Academy at Meaford Golf Club (705)441-0865 baygolfacademy@bell.net or www.meafordgolf.com