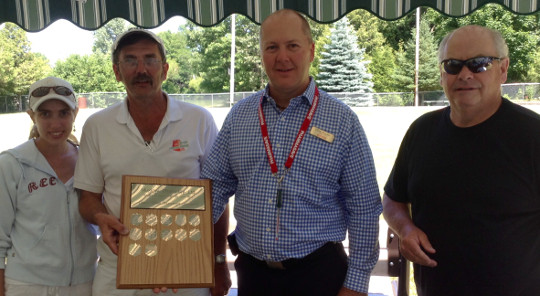 Monday, July 4 was the annual Muxlow Pharmasave Lawn Bowling Tournament.
Twelve teams in all competed on the hot and sunny day, with teams coming from Meaford, Chesley, Collingwood and Hanover.
Katie and Steve Schuknect of Chesley came in first place, Nelson Rapp and Dave Hobson of Meaford took second place.
Eric Weatherall and Rick Carr of Chesley attained third place while Bill Bouwman and Lynda Eagles of Meaford won fourth place. A consolation prize was awarded to Sandy Weatherall and Diane Carr of Chesley.
On hand from Muxlow Pharmasave to present the trophy to Katie and Steve Schuknect was Muxlow co-owner Chris Davies.