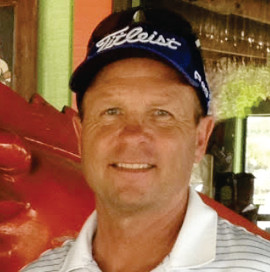 If you are planning to improve your golf game this season, then preparation is needed before you begin to play.
Before you play your first round of golf, you need to make sure that you are one hundred percent ready to step on to the first tee.
Start by checking your equipment to make sure that all your clubs are ready for the season. Even before you head to the range make sure your shoes, gloves and clubs are all in good working order!
If you have any health concerns, consult your doctor to make sure that you will not have any medical issues that will sideline you from the golf course this season.
I just returned from Cancun, Mexico where I worked on preparing my game for the upcoming season. I focused on three specific factors that helped me during my spring training sessions. Practice, patience and a positive attitude were my focus during my spring training sessions, south of the border.
The best rounds that I played came after I had a good warm up, hit balls and worked on my short game. Practicing before you play gives you confidence, provides you with the right feel and allows you to swing without thinking too much between swings.
Patience is not only a virtue, but a necessary ingredient to playing good golf. You should not expect too much from yourself after a five to six month layoff. Everyone is a "little rusty" after the winter months. Realize that you will probably make more bad shots than you normally would during your first few rounds. So don't get down on yourself, if you do not post your best scores this spring. It won't take you long, if you are patient to get back to your "regular season" form.
If you really wish to excel this season, then work not only on the physical aspects of your game but on your mental game. A positive attitude will allow you to smile and even laugh in the face of adversity. Being positive, will make you feel better about yourself and your game. After every hole, focus on the good shots you made and forget about any bad ones. When you play with a positive attitude your natural abilities will come out. Both your enjoyment for the game and your scores will improve.
Finally, just a few tips before you head out for that first round of the season. First don't think about mechanics when you play. Instead save that for the practice range.
Focus on your regular pre-swing routine before each shot. This will help you relax and play each shot without rushing too much.
I would not even keep score the first time you play. Most golfers' scores will be a few strokes higher first time out. Instead enjoy your round, your friends and the fact that your new season is finally underway!
Next Week: Basic Swing Moves
Cameron Burechails (Teaching Professional), The Georgian Bay Golf Academy @Meaford Golf Club (705) 441-0865 baygolfacademy@bell.net www.meafordgolf.com