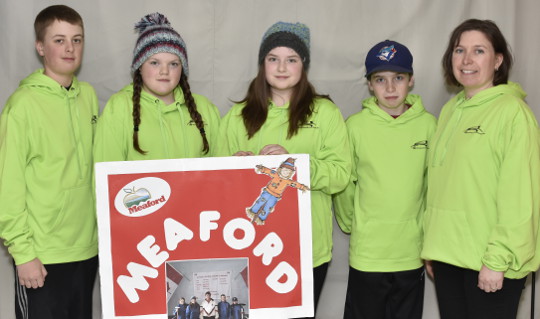 Meaford junior curlers, sponsored by the Meaford Curling Club, travelled to Gananoque on April 7-9 to compete in the annual Timbits Provincial Elementary School Championships.
The event began with 54 teams of students from across Ontario up to Grade 8. The Meaford curlers represented Meaford Community School. They were skipped by Alex McNally with Ally Pendleton, vice, Cameron Lewis, second and Maddie Saunders, lead. Tracy McNally was their coach.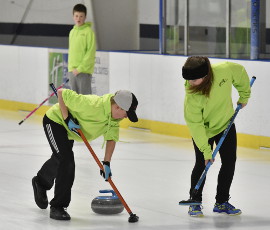 After losing their first game 6-2 to Beavercrest Community School from Markdale, they held their place in the B side division. They won against Centennial Public School of Waterloo 8-2. It was an exciting end to their game with St. Thomas Curling Club. Cameron Lewis threw a perfect draw to win the draw to the button tiebreaker. The team also beat Lester B. Pearson Public School, from Aurora, with a score of 5-3. With this win they found themselves in the championship game for the B division.
Their final game was against College Catholique Franco-Ouest from Ottawa. Despite a great start, they lost with a final score of 8-2. The team was awarded with runner-up medals for B division.
The A Division champions were from Our Lady of Lourdes School from Kingston. Next year's competition will be held in Chesley in March.
This completed the team's curling season. On the team's success Coach Tracy McNally commented, "In all their outings the curlers showed impressive teamwork and sports etiquette in addition to improving technical and strategic skills. We are really proud of these kids. They worked hard all season. A great bunch of kids to coach."