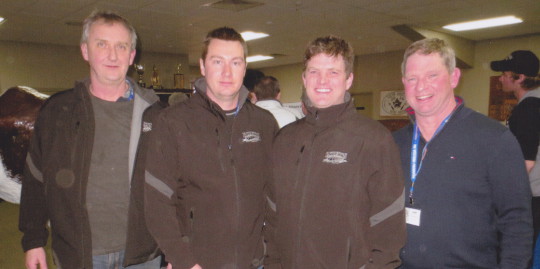 The Canadian Livestock National Bonspiel was held at the Guelph Curling Club on the weekend of February 5-7, and three members of the Meaford Curling Club came home with the grand prize.
Thirty-two teams from across Canada competed, and local curlers Andy Ormsby, Jon Wile, Dennis Risk, and Jeff Thompson (Chesley) were the overall winners of the A Division, although they had never played as a team before.
The three-day event is held annually, usually in the western provinces with Ontario hosting every five years. With their success, the team is considering defending their title at next year's event in Brandon, MB.