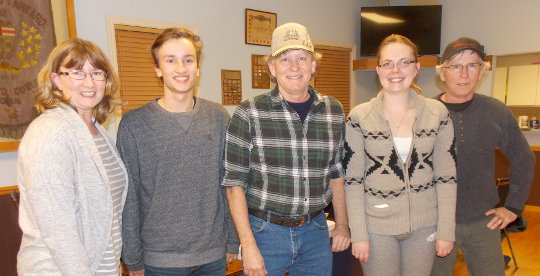 The Annual Family Bonspiel, held on Sunday, December 27, included 16 teams consisting of Meaford Curling Club members and their guests from near and far.
The first draw was won by the Calvert-Morris family - Jim Morris, Wendy Calvert-Morris, Lee Calvert-Morris, Adriane Calvert-Morris, and Mark Calvert.
The event Champions and winners of the second draw was the Foster family team - Sharon Dinsmore, Colin Dinsmore, Larry Foster, Katherine Foster, and Wayne Foster.
A delicious potluck meal was enjoyed between the six end games.