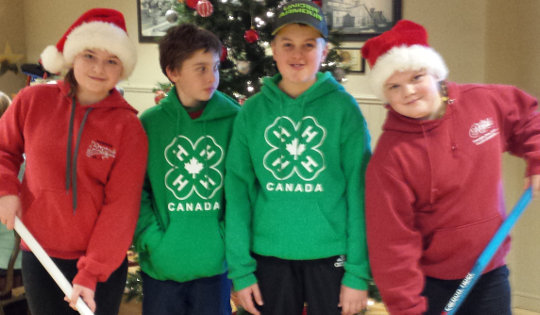 The Meaford Junior Curling Team travelled to Collingwood on Saturday, December 5 to compete in the Cranberry Cup Bantam Bonspiel.
The team consisted of Alex McNally, Ally Pendelton, Cam Lewis and Madison Saunders.
The Meaford team took on Collingwood in their first game. Despite giving up 5 in the first end, they battled back to an exciting 7-7 tie by taking 3 in the last end.
Their second game was against another Collingwood squad with Madi Lewis as a spare. The team had luck and skill on their side with a 13-1 win, earning them 2nd place for the day. This was the first outing of the season for this team of enthusiastic curlers.