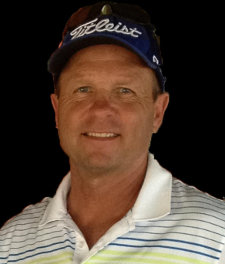 This weekend marks another very special weekend for most Canadians. It's Thanksgiving and time to slow down for a few days, get together with family, friends and loved ones.
Many of us will "be forced" to sit around the fire, relax and watch sports this weekend. The question is, which sport do you watch? Baseball, golf, hockey and football are all on this weekend, so you might want to get your hands on the remote.
The Jays are in the playoffs against Texas, the NHL, NFL and CFL seasons are all underway and the Presidents Cup finals will also be played this weekend.
Thanksgiving means a number of things to me. First it means appreciating what we have, rather than worrying about what we don't have. Thanksgiving means not taking people and material things for granted.Thanksgiving means being with family and friends. It's time to stop rushing around, if only for a few days and to enjoy all that we have and have worked so hard for this year. Yes it is time to "crowd into the kitchen", pitch in and help to make the traditional turkey dinner even though we might have some issues with other members of the "kitchen staff".
Finally, Thanksgiving is that one time of the year to give thanks to those people that have helped us and our families over the course of the year.
I have had a great year both personally and professionally. My daughter Lauren got married to Brodie in a beautiful ceremony back in May at the Walters Falls Inn. I may have given away my daughter, but I also gained a new son in law. My son Kyle graduated from Brock University with his degree in Outdoor Recreation & Leisure studies. He is finally ready to pursue his passions and take on the outdoor adventure market.
It was a great year in golf for the Georgian Bay Golf Academy. I worked with so many great people this summer that were as so enthusiastic to learn the game of golf. I can only hope that everyone enjoyed working on their games as much as I enjoyed teaching them.
Thanks you to Mary & Ivan Alderdice at the Meaford Golf Club. Your staff are excellent, and your members are always supportive of the many instructional programs and charitable events that we run every year.
Thanks also to Stephen Vance at the Meaford Independent. This was the first season that the new online paper ran my weekly column. I hope that everyone enjoyed my perspective on golf and found my instructional tips useful. I plan to continue my articles again next season.
Last and not certainly least, I would like to thank all of my clients this season for participating in all of the various instructional programs at the Georgian Bay Golf Academy.
Finally, I would like to thank my wife Lisa for all her patience this year and promise that this fall and winter I will be home more often for dinner.
To everyone, have a great Thanksgiving weekend and a wonderful winter season.
Keep healthy, keep active and remember to stay in shape this winter. The 2016 season will be here before you know it!
Cameron Burechails (Teaching Professional) The Georgian Bay Golf Academy
(705) 441-0865