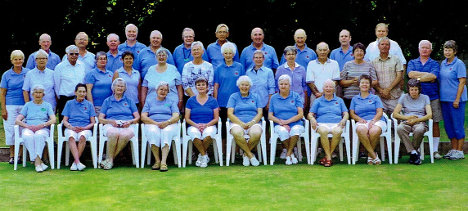 The Meaford Lawn Bowling Club has already had its first executive meeting of the new year to look at the spring/summer calendar and ensure that members will have a fun season.
Lawn Bowling is a enjoyable social sport open to anyone over the age of ten.
"In joining the club, there is no commitment to any specific team as we recognize people often go away for family summer trips so instead teams are made up of whoever arrives on bowling nights," explained the club.
The opening Pot Luck dinner for new and returning bowlers is to be held on May 15th at the club house behind Alex's Gas Bar on Sykes Street in Meaford.
Free Clinics teaching the skills of the game to new and returning bowlers will be held on May 21 and May 28 at 1:30pm, June 4 and June 11th at 7pm.
The first casual bowling of the new season is on May 27th at 1:30pm. In June, when the sun is more in our favour, bowling nights start at 6:45pm.
Bring a friend or come and make new friends. The only requirements are a smile and flat rubber soled shoes.