Details

Published: Wednesday, 14 March 2018 09:20
Written by Bill Monahan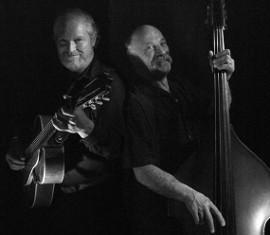 On Friday, March 23, The Wolfgang Brothers will be performing in a special concert at The Barn in Meaford, with opener Bill Monahan.
Brian Wakelin (a.k.a Wolfgang) and Delbert Metherel, who form the duo The Wolfgang Brothers, have evolved a performance style over the years that combines great musicianship with a dry laid-back humour, mixing their own originals with songs selected for their pleasure rather than pandering to jukebox tastes. The result is always a fun night.