Details

Published: Thursday, 02 January 2014 09:50
Written by Media Release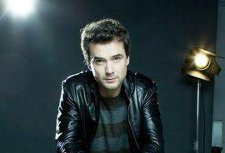 Michael Kaeshammer doesn't simply wow you with his chops - he invites you in and talks to you. A gifted singer and songwriter, a highly trained technician and interpreter, and an incendiary piano player, but also, on stage and off, he is the consummate host. Kaeshammer's music is a feast for your ears that blends ingredients from Kaeshammer's vast store of jazz, soul, pop and R&B influences, served up fresh, piping hot, and with a huge helping of joy on the side.