Details

Published: Wednesday, 04 April 2018 09:22
Written by Helen Solmes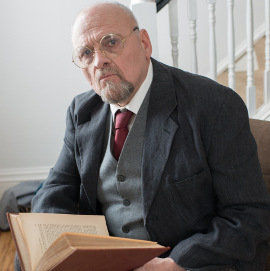 Film producer Amy Phelan has turned to the writings of 18th-century Prussian naturalist and explorer Alexander von Humbolt to help her understand what might have influenced the young John Muir, while he was living in Meaford's Trout Hollow in the mid-1860s and formulating his world views. John Muir is known posthumously as the father of the American National Park System and founder of the Sierra Club. He lived for two years in a rustic cabin in Trout Hollow in the Municipality of Meaford.