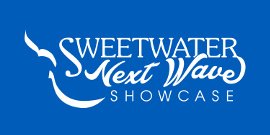 The SweetWater Music Festival is looking for musicians (ages 14 to 29) to perform at the 2020 Next Wave Showcase.
This marks the second year for this spring concert featuring young performers from Grey Bruce and beyond. Last year a large audience enjoyed the first-ever Next Wave Showcase featuring nine performers. This year's concert takes place on Sunday, May 31, at the Historic Leith Church.
Applicants can be a solo performer (instrumentalist or vocalist) or an ensemble (duo, trio, quartet - instrumentalists and vocalists). All performers must be Royal Conservatory of Music Grade 9 level or a similar equivalent.
To apply, performers must complete a registration form (found on the SweetWater web site) and submit a one-page letter of recommendation. A video clip of the applicant performing must also be submitted. Artistic Director Edwin Huizinga will make the final selection of musicians to perform. Application deadline is April 9.
Musicians taking part in the Next Wave Showcase receive a small honorarium and a professional audio recording of their performance. They also may be selected for a mentorship opportunity during SweetWater 2020 (September 18 – 20).
For more information about SweetWater's Next Wave Showcase or how to become a performer, go to www.sweetwatermusicfestival.ca and click on the Next Wave Showcase link, https://www.sweetwatermusicfestival.ca/news/looking-for-aspiring-emerging-musicians/.
The Next Wave Showcase is supported by Community Foundation Grey Bruce and The Leflar Foundation.