Details

Published: Wednesday, 30 April 2014 10:02
Written by Staff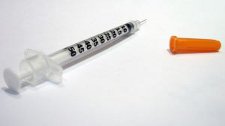 Two confirmed cases of pertussis (whooping cough) at West Hill Secondary School remind us of the importance of immunizations and keeping immunizations current. Immunization provides the best protection against pertussis and measles as well as many other infectious diseases.
Pertussis
In Ontario, children are routinely immunized against whooping cough in a combination vaccine at two, four, six and 18 months and again at 4-6 years. A booster dose is routinely given at 14-16 years. A single lifetime dose is available for adults 19 to 64 years if they did not receive a booster dose at 14-16 years. This lifetime dose replaces one of the tetanus/diphtheria booster doses given every 10 years.