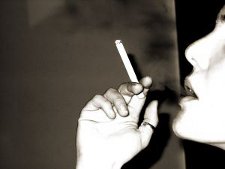 As of January 1, Grey County Social Housing implemented a smoke-free policy in their residential units. The issue of second-hand smoke in multi-unit housing continues to grow as a serious public health concern. Currently, one in three Ontarians live in an apartment, condo or co-op where they can be exposed to unwanted smoke through shared walls, hallways or ventilation systems.
"We are thrilled that Grey County Housing is taking on this initiative to protect the health of their residents," says Dr. Hazel Lynn, Medical Officer of Health at the Grey Bruce Health Unit. "There is no safe level of exposure to second-hand smoke and policies like these help create a healthier Ontario."
Ipsos Reid conducted a poll in November 2010 for Smoke-Free Housing Ontario that showed four in five Ontarians living in apartments, condominiums or housing co-ops want to live in a smoke-free building. At present, many tenants and landlords are not aware that smoke-free policies are legal and enforceable in rental properties, condos and housing co-ops.
Exposure to second-hand smoke in multi-unit dwellings negatively affects the health of all residents, especially infants, the elderly and those with pre-existing health conditions such as asthma and chronic obstructive pulmonary disease. Second-hand smoke contains more than 4,000 chemicals, of which 69 are carcinogens and over 250 others are regulated toxins.
As a tenant, you can ask for your property to be smoke-free which will benefit your health. As a landlord, you can implement a policy which can help benefit your bottom line.
For more information on how to create a smoke-free housing environment visit: www.smokefreehousingon.ca.