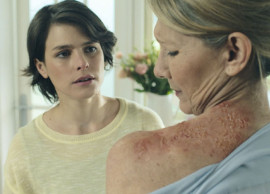 Beginning last week, a shingles vaccine will be provided free of charge to eligible Ontario seniors. The shingles vaccine, Zostavax, will be available for seniors aged 65-70 years through their health care provider or public health.
Shingles, also known as herpes zoster, affects more than 42,000 people every year in Ontario, and can cause complications such as loss of vision and debilitating nerve pain. Research shows that the vaccine is most effective when seniors are vaccinated between 65-70 years.
Seniors that fall outside of this age group can purchase the vaccine through their health care provider or local pharmacist.
Immunization is important for all ages. Seniors will benefit from this new publicly funded vaccine.