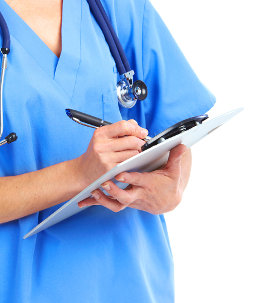 Grey Bruce Health Services has opened a new clinic to assist people who are struggling with alcohol and opiate addictions.
The Rapid Access Addiction Management (RAAM) clinic is staffed by a psychiatrist who is also an addictions medicine specialist and can prescribe medication to help patients manage withdrawal symptoms and cravings. A psychotherapist will also see patients to assist with understanding and managing addiction.
"Individuals with addictions may be repeat visitors in emergency departments, but never get the right treatment because they are afraid to ask for help," says Lance Thurston, president and CEO of GBHS. "This clinic is dedicated to recognizing and treating alcohol and opiate addictions to drugs such as morphine, oxycodone, and heroin, and it will offer the follow-up support that is so important in the transition to a healthier lifestyle."
The RAAM clinic is open on Thursdays from 1 – 4 p.m. at the Withdrawal Management Services building of GBHS at 495 9th Avenue East in Owen Sound. Patients can be referred by an ER physician, or by a family doctor. A psychotherapist-led support group will run Thursday evenings for relapse prevention and to further support recovery.
"The clinic will provide coordinated, efficient, and effective care to patients struggling with often very complex mental and physical health conditions," said Mark Weston, project lead and manager of Withdrawal Management Services at GBHS.
The clinic is an initiative of the Mentoring, Education, and Clinical Tools for Addiction: Primary Care–Hospital Integration (META:PHI) research project, and funded through Health Quality Ontario. The GBHS RAAM clinic is one of seven sites across Ontario.
For information about the new clinic, please call 519-376-3999 or visit the GBHS website.