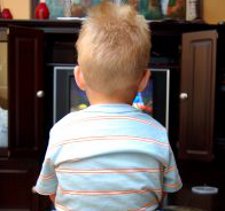 The annual Turn Off The Screens challenge has now completed 12 years of promoting activity rather than screens for children.
From May 5 – 11, students were challenged to be more active by turning off the television, video games and computers and play outside. Many students accumulated as many as 30 hours of physical activity during the week while others managed to remain screen-free the entire time.
The following schools had the highest percentage of participants:
· Sullivan Community School in Desboro
· Sacred Heart in Mildmay
· Elgin Market in Kincardine
Honourable mention goes out to the schools with at least 25% of student participation:
· Mary Immaculate in Chepstow
· Lucknow Central
· Mildmay Carrick
· Keppel Sarawak
Our kids are sitting more and moving less. According to the 2014 Physical Activity Report Card http://www.activehealthykids.ca/, Canadian children receive a D- rating for their levels of physical activity; unchanged from 2013. The report indicates that 7% of 5-11 years old and only four percent of 12-17 years olds are meeting the recommended physical activity guidelines of at least one hour per day.
Parents can be good role models for their children by following these strategies:
Limit television or video game time to one hour per day

Remove televisions from children's bedrooms

Eat meals together as a family with the television turned off