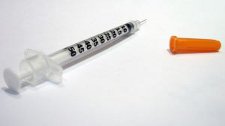 Two confirmed cases of pertussis (whooping cough) at West Hill Secondary School remind us of the importance of immunizations and keeping immunizations current. Immunization provides the best protection against pertussis and measles as well as many other infectious diseases.
Pertussis
In Ontario, children are routinely immunized against whooping cough in a combination vaccine at two, four, six and 18 months and again at 4-6 years. A booster dose is routinely given at 14-16 years. A single lifetime dose is available for adults 19 to 64 years if they did not receive a booster dose at 14-16 years. This lifetime dose replaces one of the tetanus/diphtheria booster doses given every 10 years.
The vaccine for pertussis is 85 percent effective in adolescents and adults who receive a booster dose.Immunization has the added benefits of reducing the severity of disease for those who may become infected and preventing the spread of the disease to others.
Pertussis spreads very easily from an infected person through coughing or sneezing. Adults have been increasingly recognized as the main source for pertussis infection in infants and young children. Pertussis is particularly serious in infants, who are not fully protected against pertussis and are at greater risk of serious complications.
Measles
In Ontario, children are given two doses of the combined measles, mumps and rubella (MMR) vaccine; the first dose is given on or after their first birthday and the second at 4- 6 years. As of April 2 in Grey Bruce, 96 % of school-age children have had two doses of MMR vaccine. Two doses of measles vaccine provide almost 100% protection.
With the recent measles cases in Ontario, it is recommended that everyone have two doses of measles vaccine. There have not been any measles cases in Grey Bruce since 1996.
Check your immunization record (yellow card) to be sure that you are protected. The Grey Bruce Health Unit has immunization records for those who attended licensed day nurseries and schools in Grey Bruce.
For further information, call Public Health at 519-376-9420 or 1-800-263-3456 or visit our website at www.publichealthgreybruce.on.ca.