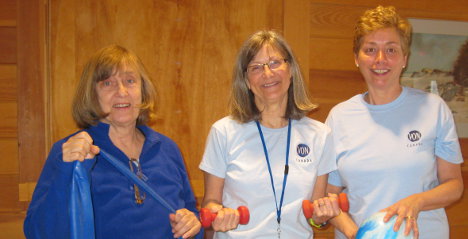 The VON SMART (Seniors Maintaining Active Roles Together) Program will be offering low intensity fitness classes for adults over the age of 55, who are interested in improving their endurance, strength, flexibility and balance.
The program is aimed at assisting participants in continuing to perform daily activities while maintaining independence in their daily living.
Classes will be offered twice a week on Monday and Thursday from 10 am to 11 am starting Monday, April 7th, 2014 at Albert Place in Meaford.
For more information call Marianne or Anne at 519) 376-5895 ext. 238.