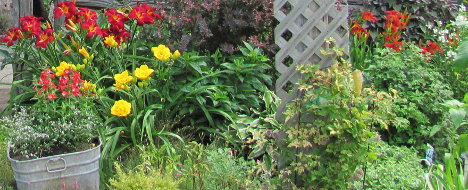 Presented by Master Gardener Jackie Campbell, Simplify your Garden will provide information to help gardeners spend less time performing repetitive chores in their garden and more time enjoying it.
She will provide advice on garden design and plant selection, as well as tips to make maintenance tasks easier.
Jackie Campbell has been a member of the Grey County Master Gardeners since 2004 and became a full-fledged Master Gardener in 2006 after earning her Certificate of Horticulture from the University of Guelph.
Simplify your Garden takes place on Monday, March 24 from 7:00 to 8:00 pm in the Library Auditorium.
Register for this free program in person at the Library Information Desk, by calling 519-376-6623, or by email to info@owensound.library.on.ca.