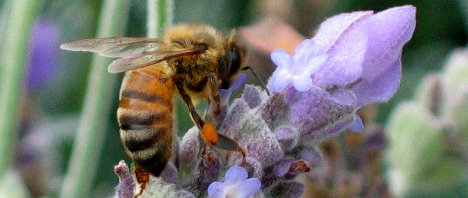 The Meaford United Church (MUC) Outreach Committee in conjunction with Meaford Area Community Association (MACA) and Transition Meaford will be hosting a movie showing of 'Vanishing of the Bees'on September 25.
"This documentary examines the alarming disappearance of honeybees and the greater meaning it holds about the relationship between mankind and Mother Earth," said organizers.
Our native wild bees, along with honeybees across North America, are disappearing in alarming numbers. Over one third of the food we eat is dependent on bees for pollination and reproduction. What would happen if all the bees disappeared? Our dinner plates sure would look a lot different.
The movie will be followed by a presentation of the current local situation of the bee population and an open discussion.
For further information please contact: MACA @ macafeedback@gmail.com
Evenings Doug: 519-538-0390
Transition Meaford: mail@transitionmeaford.org
MUC at MUC@bmts.com
Date: Wednesday September 25th, 2013
Time: Movie Showing: 7:00pm Follow-up Presentation: 8:30pm
Location: Meaford United Church, 7 Boucher Street East (corner of Boucher & Sykes Streets)