Details

Published: Thursday, 26 February 2015 09:42
Written by Staff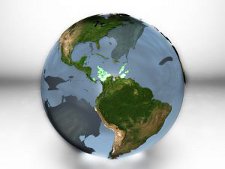 Are you downsizing or spring cleaning? Consider doing something fun and practical with unwanted items by being a part of Meaford's second Earth Week RE-Use Fair.
RE-Use Fairs are a practical and fun way to support the goal of zero waste in our community. It is being held this year on Saturday, April 18 from 9 am to 1 pm at the Meaford and St Vincent (MSV) Community Centre. A light lunch and the talents of local musicians will also be provided.