Details

Published: Thursday, 09 July 2015 10:31
Written by Submitted by Linda Hamill, BWDSB Trustee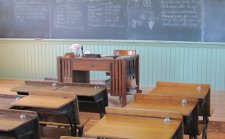 The budget for the 2015-2016 school year has now been set. It was a most difficult experience and trustees passed the budget with great reluctance.
Bluewater District School Board basically receives all its funding from the Ontario Ministry of Education in the form of grants. We receive allotments for various areas. One of these areas is Special Education. This year the ministry cut our budget for this area by $1.5 million. It has become very necessary that we spend within that allotment.