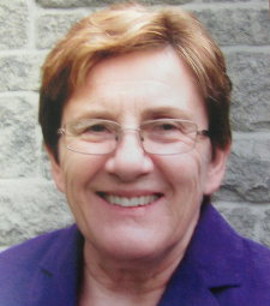 On Tuesday, March 22, Bluewater District School Board trustees passed the final motion connected to the Modified Accommodation Review for the Meaford Area of Schools.
It has now been decided that St. Vincent-Euphrasia Elementary School will be a K-3 school as of September 2016; Georgian Bay Secondary School will be a 4-12 school; and Meaford Community School will close effective June 30, 2016.
Because of changes to Ministry of Education funding, Bluewater District School Board can no longer maintain the excess space in schools. This plan eliminates 400 of the 700 excess spaces in Meaford.
This process is painful for many. Meaford Community School has been a landmark in Meaford for 68 years. It is the alma mater for many Meaford residents, as well as their parents and children. People who thought their children would always be able to walk to school now find themselves needing to catch a bus. Walkers need to find new routes. Before and after school arrangements have to be reformulated.
Jean Stephenson, Superintendent of Education for our area, is chairing a committee that will oversee all aspects of the transition. All teachers and staff will actively support students as they adjust to the change. GBSS and SVE staff are already busy preparing for their arrival and want to make this transition a positive experience.
It is also a major transition for the staff of MCS. Many have been at MCS for a lot of years and have been very dedicated to the school and the students. They also will need to adjust to a new working environment and move all their resources.
MCS has a rich and vibrant history. This needs to always be cherished and preserved. It has been a very important part of our community.
Thank you to everyone who participated in the Accommodation Review Process. The Municipality of Meaford and the Community Group for Education made sure Bluewater District School Board knew what was important to the Meaford community by giving early and vital input both prior to, and during, the Accommodation Review Process.
At the same Board meeting, a motion was passed that Bluewater District School Board submit a business case to the Ministry of Education to seek funding for a new K-12 school with a proposed capacity to meet the future enrolment expectations in the Meaford area. This will address the remaining excess space in our schools as well as the physical needs of our remaining two school buildings. Work has already begun on this process.
While it is very important to remember our past and to preserve it, it is also important to work for the best education for our students now and in the future. The changes happening in Meaford will help us focus on educating our students.