Details

Published: Friday, 24 December 2010 08:39
Written by By Stephen Vance, Editor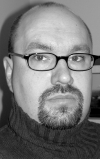 It has been a heck of a year in Meaford!
With so much going on throughout the year in our little corner of the planet, it can be easy to forget that there is a world beyond our own problems. It can also be easy to forget that in the grand scheme, what we see as problems, aren't really all that earth shattering.
What are our problems exactly?
We live in a community that boasts a location that many in the world would envy. A beautiful waterfront, rich agricultural land, clean forests and trails, and safe streets that we can wander any time of the day or night.
Sounds like a pretty awful place.
+ 0
+ 0