Details

Published: Wednesday, 24 November 2010 12:40
Written by By Stephen Vance, Editor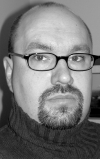 On Monday December 6th at 5 pm at Meaford Hall, Meaford residents will be able to witness the inauguration of their new council.
The seven member council elected by Meaford residents on October 25th features a healthy cross-section of the Meaford demographic with councillors as young as 30 and others in their retirement years. The new council also includes three women, two rural representatives, and a broad spectrum of work experience.
+ 0
+ 0